Welcome To The World Of Bootiful Books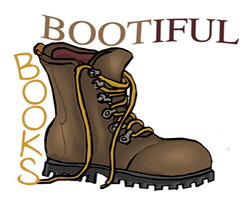 Welcome To Our Website
About Us
Hello, we're Bootiful Books, and this is what we do. For several years we have been making people from all over the United Kingdom (UK) smile, with our personalised wire bound spiral books.
A5 planners
Equestrian log books
A5/A4 notebooks
Recipe books
Diet diaries
Medication and meditation log books
Fitness and running log books
Fishing logs
Pregnancy diaries
All our books are wire ring bound with a frosted acetate cover and are individually crafted to ensure the finest workmanship. Together, with our help, you can personalise our high-quality books, and make someone smile or laugh. Our books are made by hand in our office at Great Ouseburn. This caring approach from a happy team makes our books very special.
Personalised notebooks or planners with your own photos on are not only something we are experts at producing, but they are something we enjoy making. We all love photos.
Let's show you how we can help you create something that is far more than just a standard notebook. Browse our shop page, it is full of ideas and let your thoughts take you to your perfect gift. We would love to make it for you.
My Rewards
We are now offering reward loyalty points.
Earn points for every £1 you spend.
They can be redeemed for money off your next order.
1 point for every £1
Receive 10 extra points on your first order
Place an order and receive 2 extra points
Give one of our products a review and receive 5 extra points
1 point value is £0.50
If you would like to make a purchase please visit our online shop
http://bootifulbooks.co.uk/shop/
We offer 100% secure payment.
Payment can be made by Paypal, Card via Paypal or Bank Transfer.
All our covers are designed by us and must not be copied for your own use.